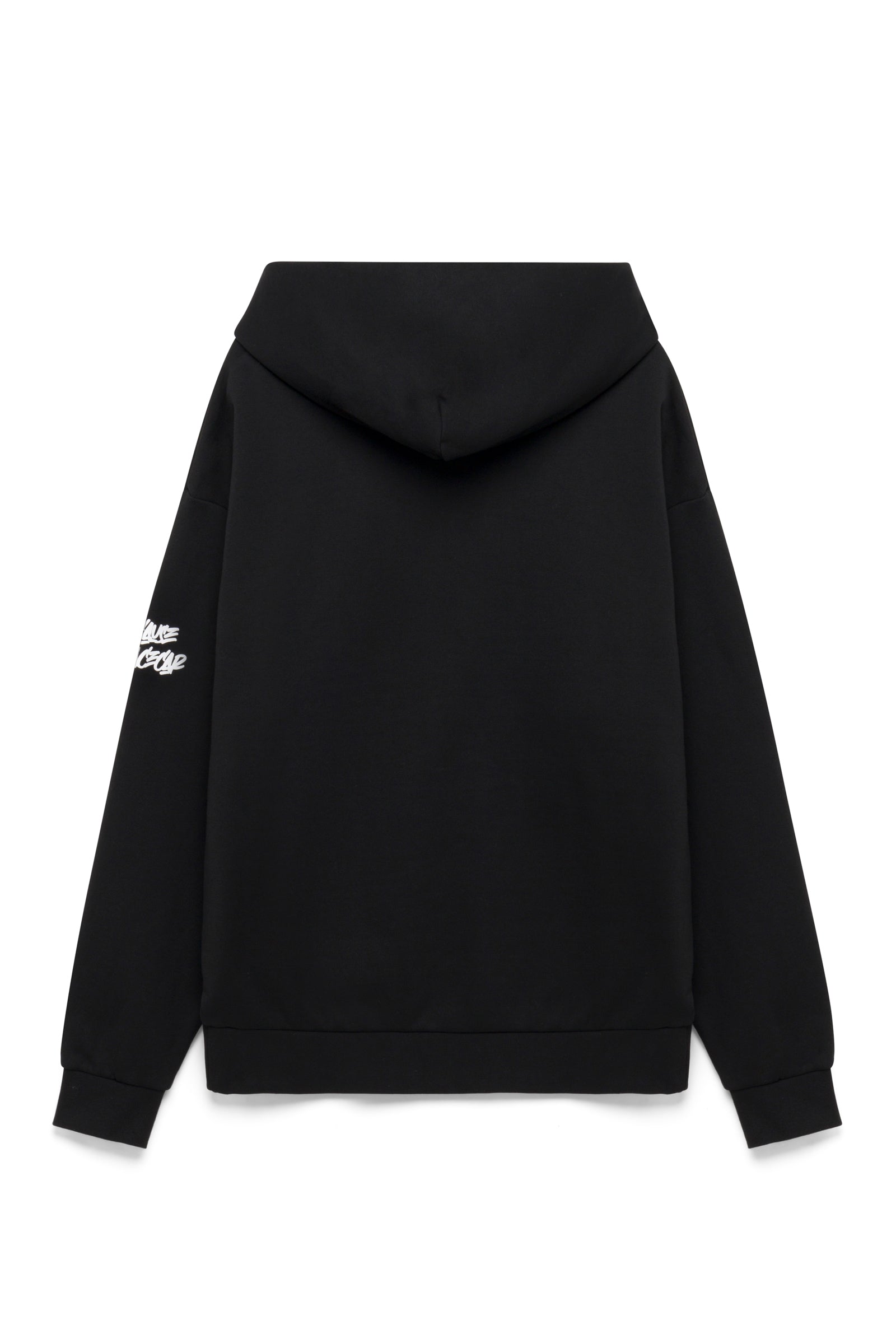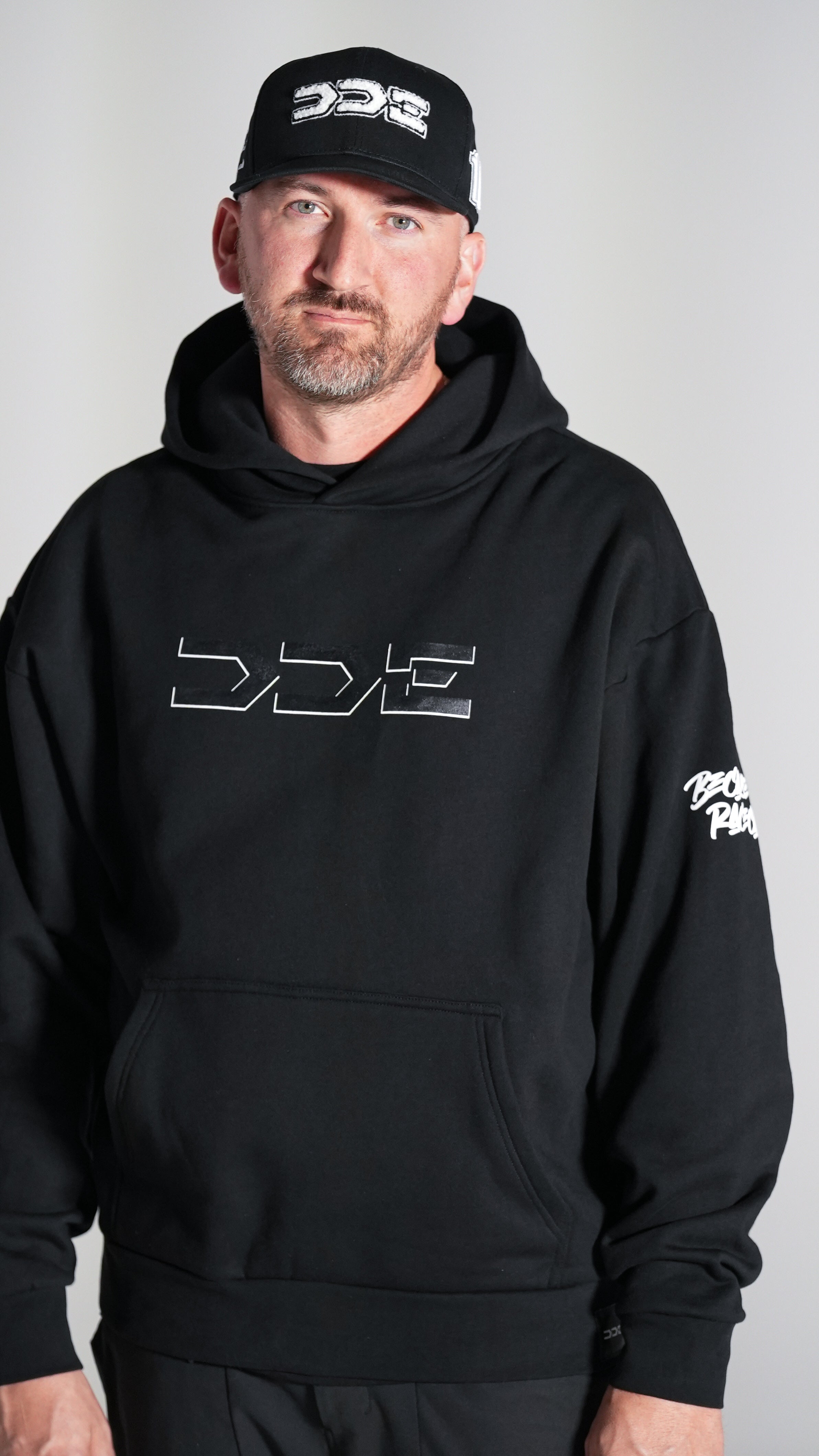 DDE BLACK EDITION HOODIE
---
Elevate your style with the DDE Ghost Hoodie in Black, a masterpiece of automotive-inspired fashion. This hoodie is designed for true speed enthusiasts who crave both comfort and style.
Sleek Black Design: The Black DDE Ghost Hoodie is a statement piece in itself. Its dark, tonal black color exudes a subtle yet powerful aura, perfect for those who appreciate understated elegance.
Tonal Logo, Maximum Impact: The front proudly features the DDE logo, seamlessly integrated into the design in tonal black. It's a nod to your passion for all things automotive, without overwhelming the overall aesthetic.
Because Racecar Detail: Turn heads with the iconic "Because Racecar" graphic on the left sleeve. This statement celebrates the pure thrill and adrenaline rush that comes with the world of racing.
NFC Technology for Exclusive Content: Embedded with an NFC chip, this hoodie offers a unique interactive experience. Simply tap your smartphone to the chip, and gain instant access to exclusive content, behind-the-scenes footage, special offers, and more, all curated for true car enthusiasts.
Built for Comfort: Crafted from high-quality materials, this hoodie ensures you stay cozy and comfortable, whether you're out for a drive or just relaxing at home. Its relaxed fit provides ample room for movement.
Please allow 3 weeks for your order to fulfill.