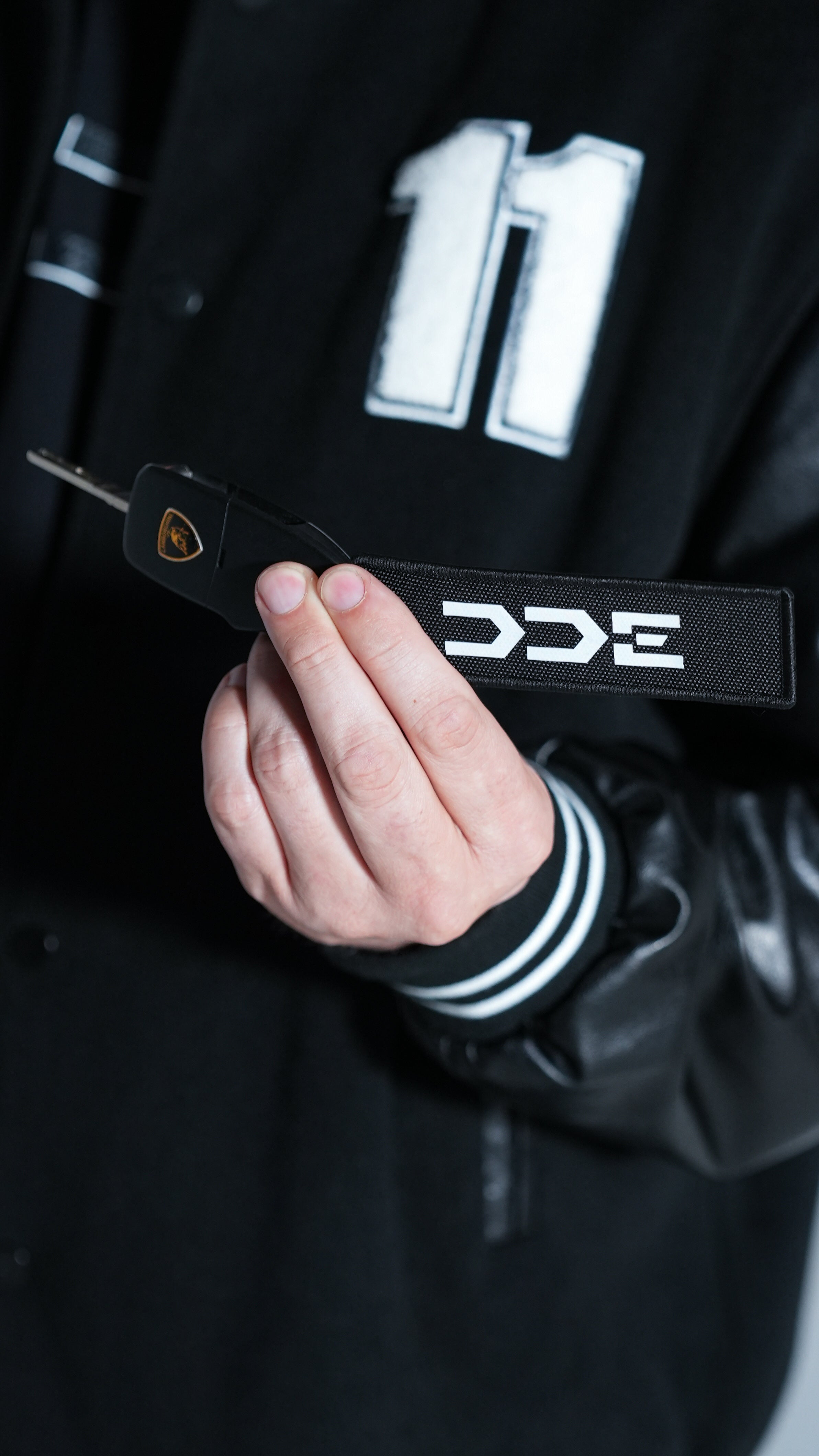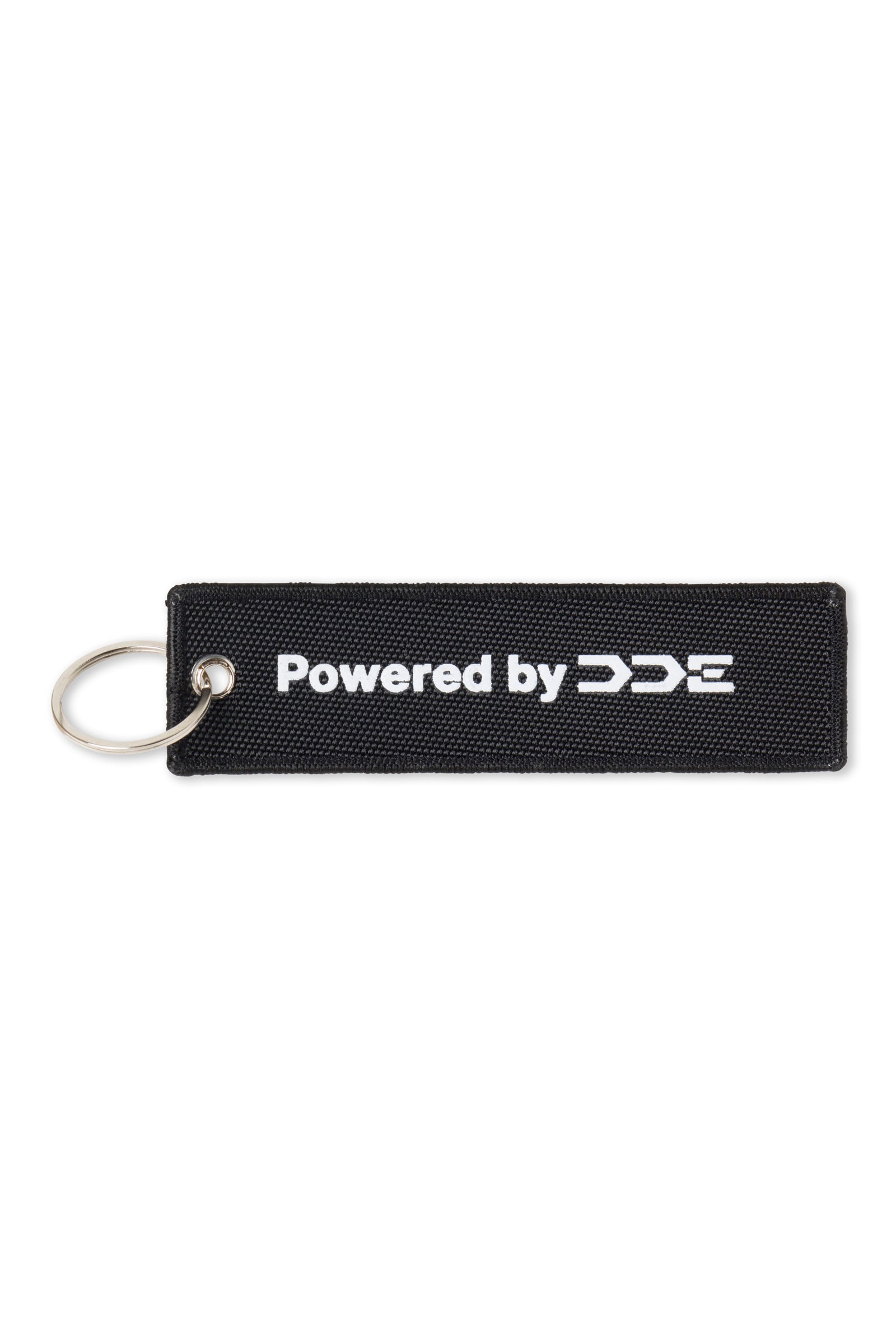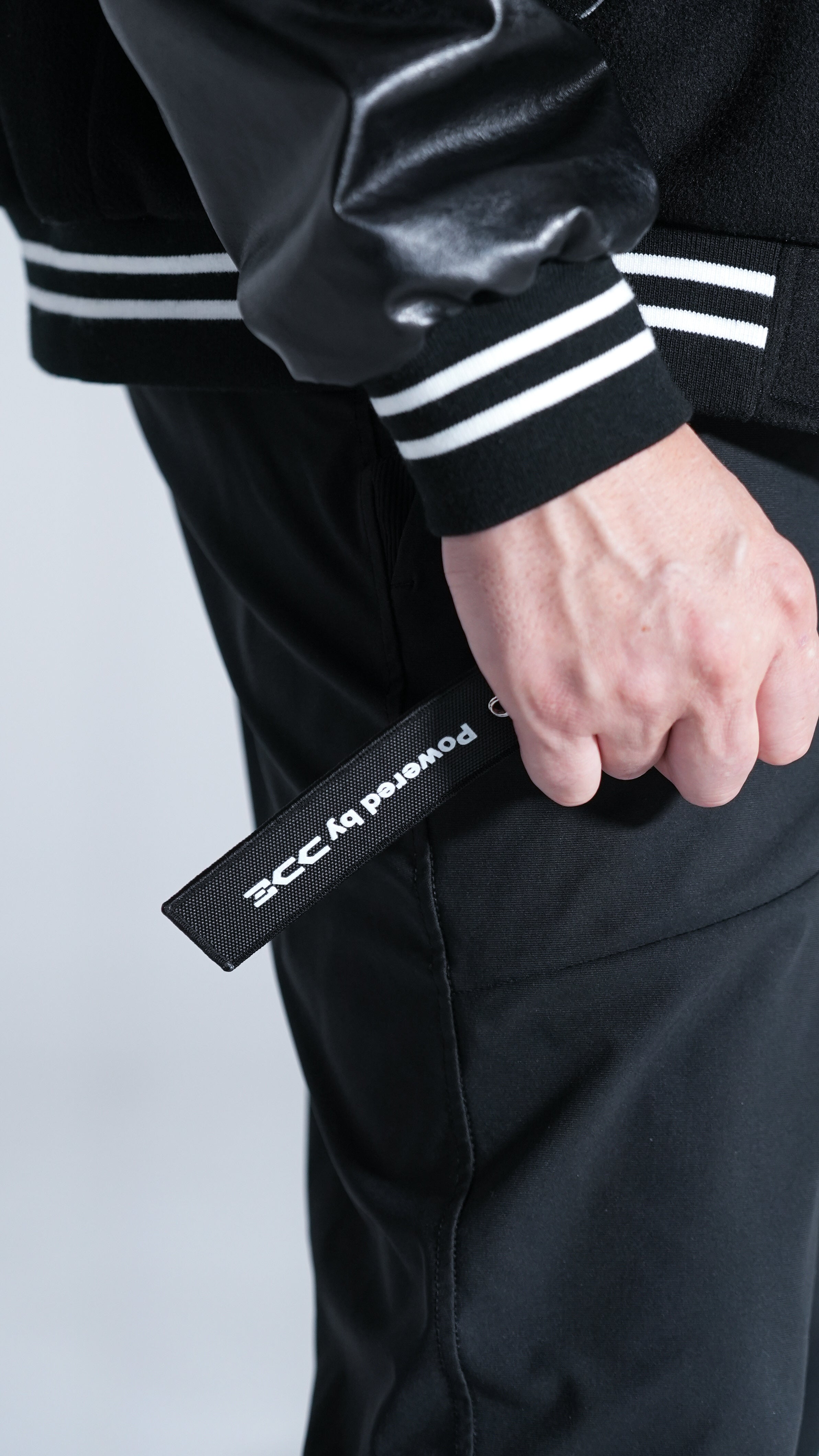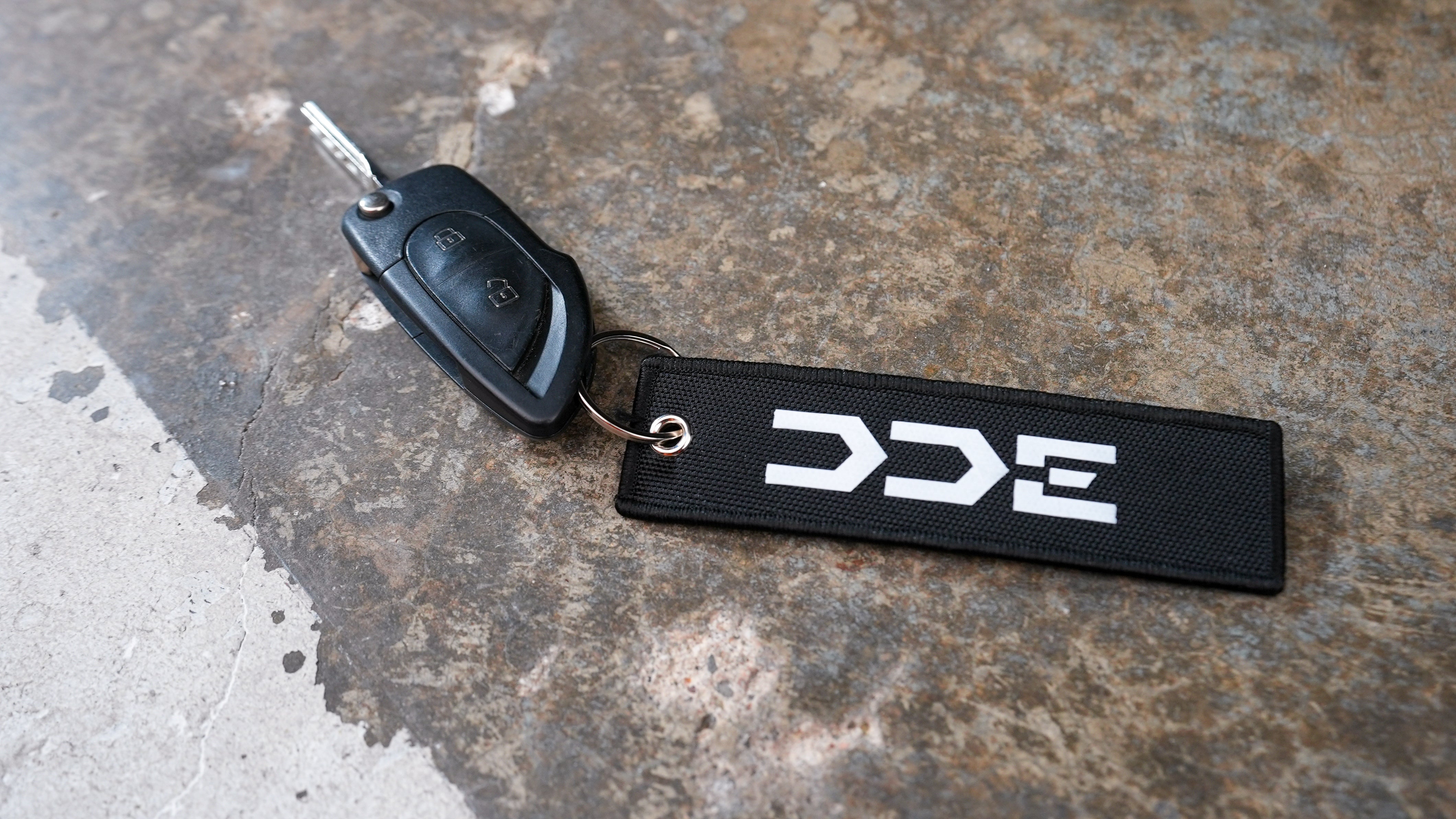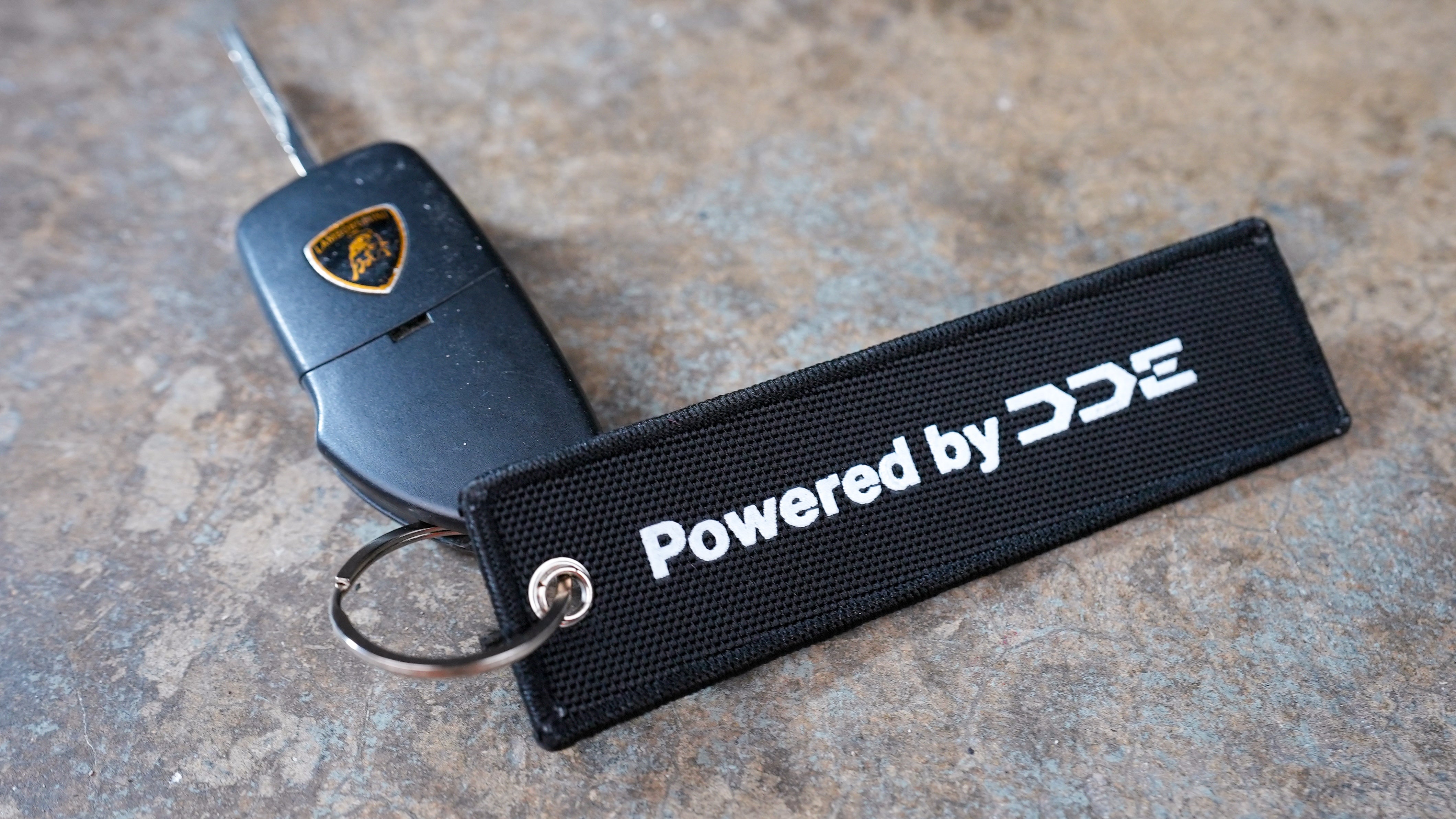 DDE KEY RING - BLACK
---
DDE Twill Embroidered Key Ring - Double-Sided Embroidery, Endless Style
Elevate your keychain game with our DDE Twill Embroidered Key Ring. Crafted with meticulous attention to detail, this key ring boasts double-sided embroidery, showcasing your automotive passion with style and precision.
Double the Detail: Measuring approximately 3.5" in length, this key ring provides ample space for intricate embroidery on both sides. Each side displays the iconic DDE logo, creating a dynamic visual statement.
Twill Embroidery: The use of twill fabric adds a layer of sophistication and durability to the key ring. The embroidered logos are meticulously crafted, ensuring they stand the test of time while retaining their vibrant colors.
Show Your Passion Everywhere: Attach this key ring to your keys, bag, or even as a stylish accessory for your favorite jacket. It's the perfect way to carry your love for cars with you, wherever you go.
Durable and Stylish: Crafted to last, this key ring is both a functional accessory and a stylish statement. Its sturdy construction ensures it can handle the demands of your active lifestyle while adding a touch of automotive flair.
Showcase your passion for cars with the DDE Twill Embroidered Key Ring. Order yours today and carry your love for the automotive world wherever you go, in style!
Please allow three weeks to fulfill your order