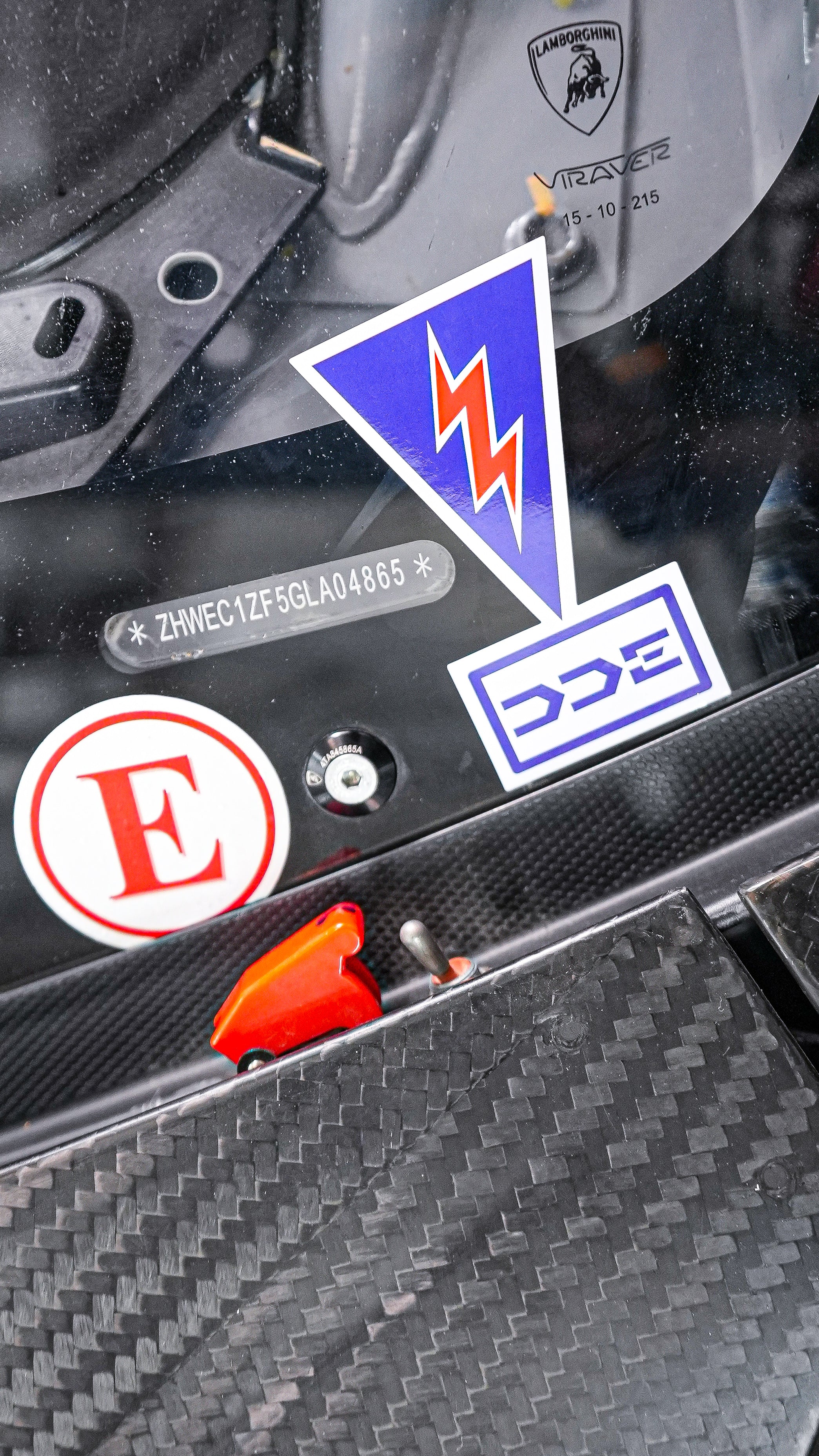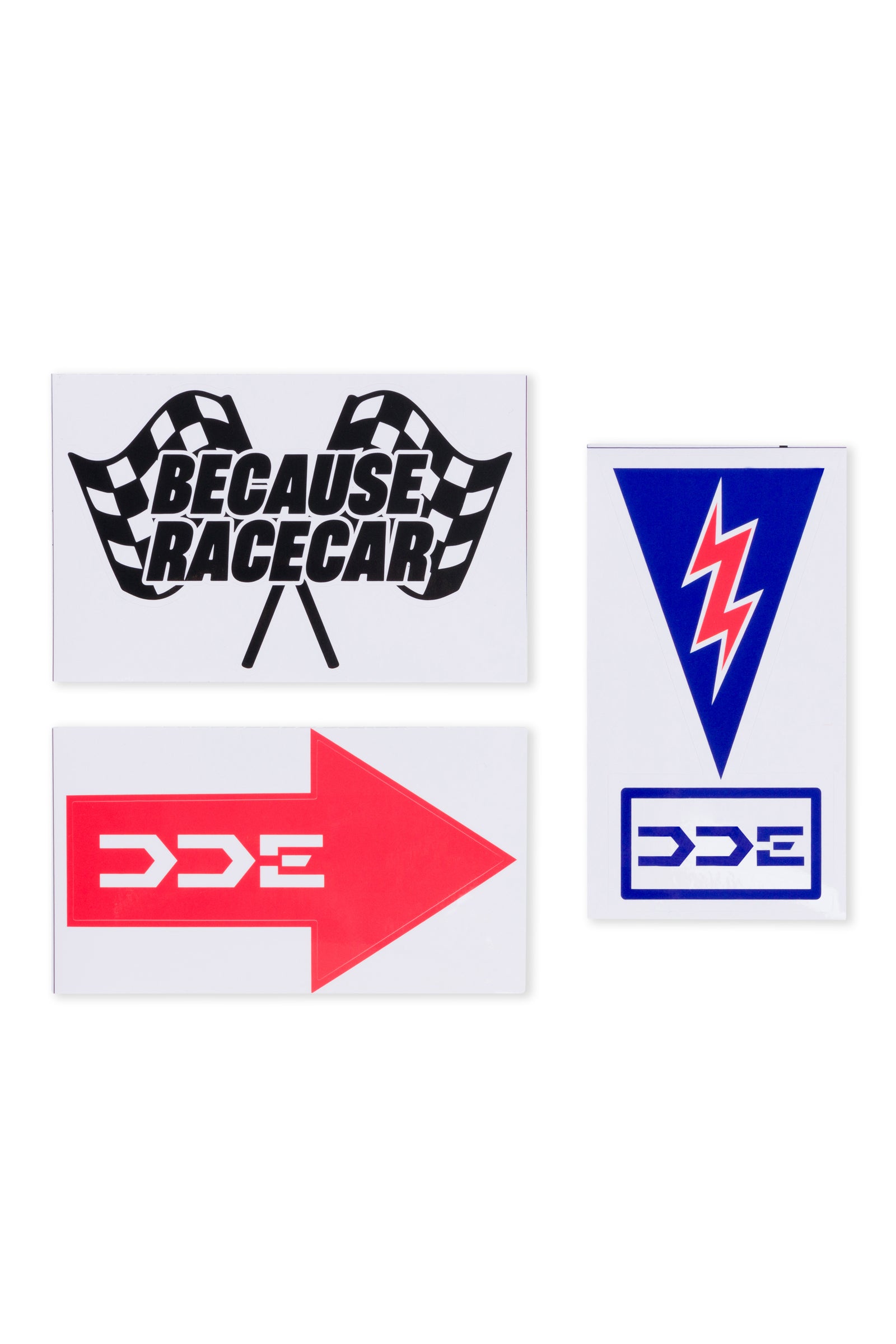 DDE STICKER 3-PACK
---
DDE Race-Inspired Car Sticker Pack - Unleash the Speed Demon in You!
Bring the thrill of the track to your ride with our DDE Race-Inspired Car Sticker Pack. This set of three high-quality vinyl stickers is designed for true car enthusiasts who want to showcase their love for speed and automotive excellence.
Dynamic Designs: Each sticker in this pack features a unique race-inspired design, embodying the adrenaline-pumping energy of the track. Whether you're a fan of sleek lines, roaring engines, or precision engineering, these stickers have it all.
High-Quality Vinyl: Our stickers are made from durable, weather-resistant vinyl, ensuring they withstand the elements and maintain their vibrant colors. They're perfect for both indoor and outdoor applications, making them versatile additions to any car lover's collection.
Easy Application: Applying these stickers is a breeze. Simply clean the surface, peel off the backing, and stick them to your preferred location. They adhere securely and can be removed without leaving residue, allowing you to switch up your style whenever you like.
Customize Your Ride: Whether you're decking out your car, laptop, or any smooth surface, these stickers add a unique and personal touch. Show off your passion for speed and automotive excellence wherever you go.
Perfect Gift for Car Enthusiasts: This 3-pack of race-inspired car stickers makes a fantastic gift for any car enthusiast in your life. It's a thoughtful gesture that lets them express their love for cars in a stylish and dynamic way.
Unleash the speed demon in you with the DDE Race-Inspired Car Sticker Pack. Order yours today and transform your ride into a true reflection of your automotive passion!
Please allow three weeks to fulfill your order