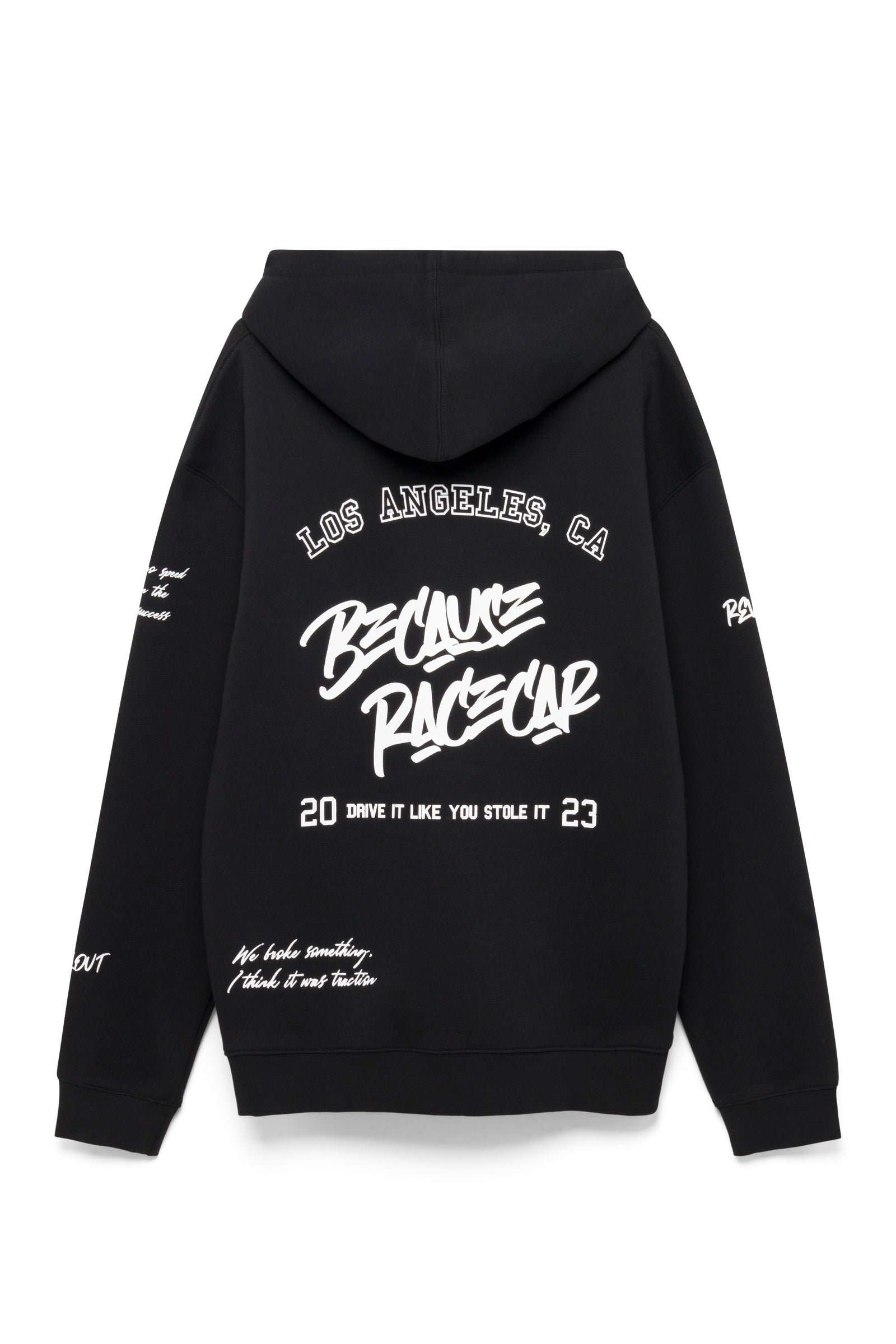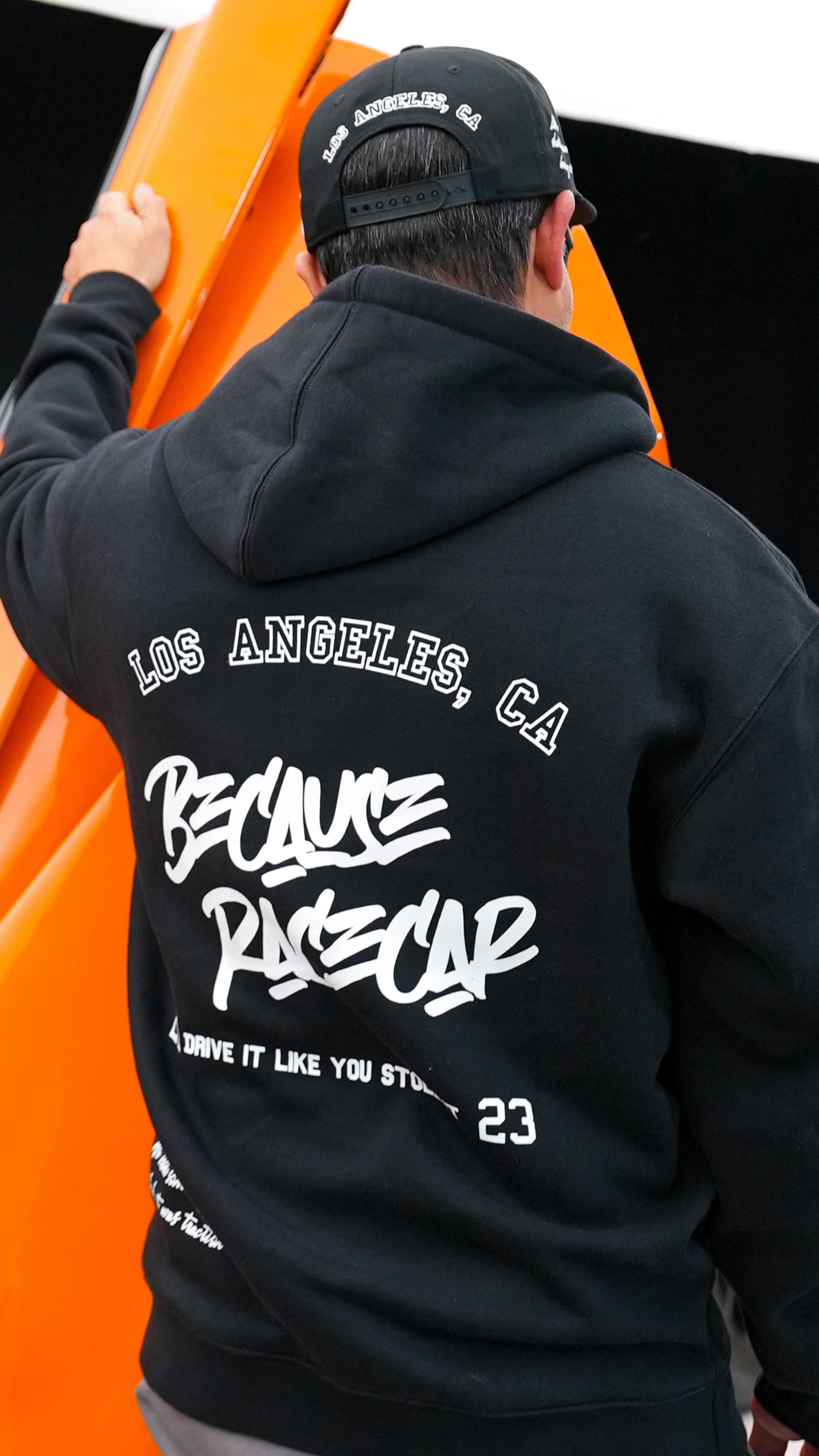 DDE VARSITY HOODIE - BLACK
---
Experience the perfect fusion of comfort, style, and automotive passion with our DDE Black Varsity Hoodie. This hoodie is a masterpiece of design, featuring a combination of chenille, embroidery, screen prints, and NFC technology that sets a new standard for automotive apparel.
Sleek and Stylish Design: The black varsity hoodie offers a timeless and versatile look, suitable for any occasion. It's the perfect canvas to showcase your automotive passion.
Chenille Logo on Left Chest: The chenille logo on the left chest adds a touch of vintage-inspired luxury to this hoodie. It's a tactile tribute to the rich history of automotive excellence.
Embroidered DDE Logo on Right Chest: The embroidered DDE logo on the right chest provides a subtle yet sophisticated statement about your dedication to the automotive world.
Screen Printed Logos: With logos strategically placed at the pocket, arms, and back, this hoodie becomes a dynamic canvas that tells a story of speed and adrenaline. The screen prints add a layer of depth and dimension to the design.
NFC Technology for Exclusive Content: Embedded with an NFC chip, this hoodie offers an interactive experience like no other. Simply tap your smartphone to the chip and gain instant access to exclusive content, behind-the-scenes footage, special offers, and more, all curated for true car enthusiasts.
Comfortable and Functional: Crafted with high-quality materials, this hoodie ensures ultimate comfort without sacrificing style. The relaxed fit and functional design make it suitable for various activities, from cruising the streets to casual outings.
Please allow 3 weeks for your order to fulfill.