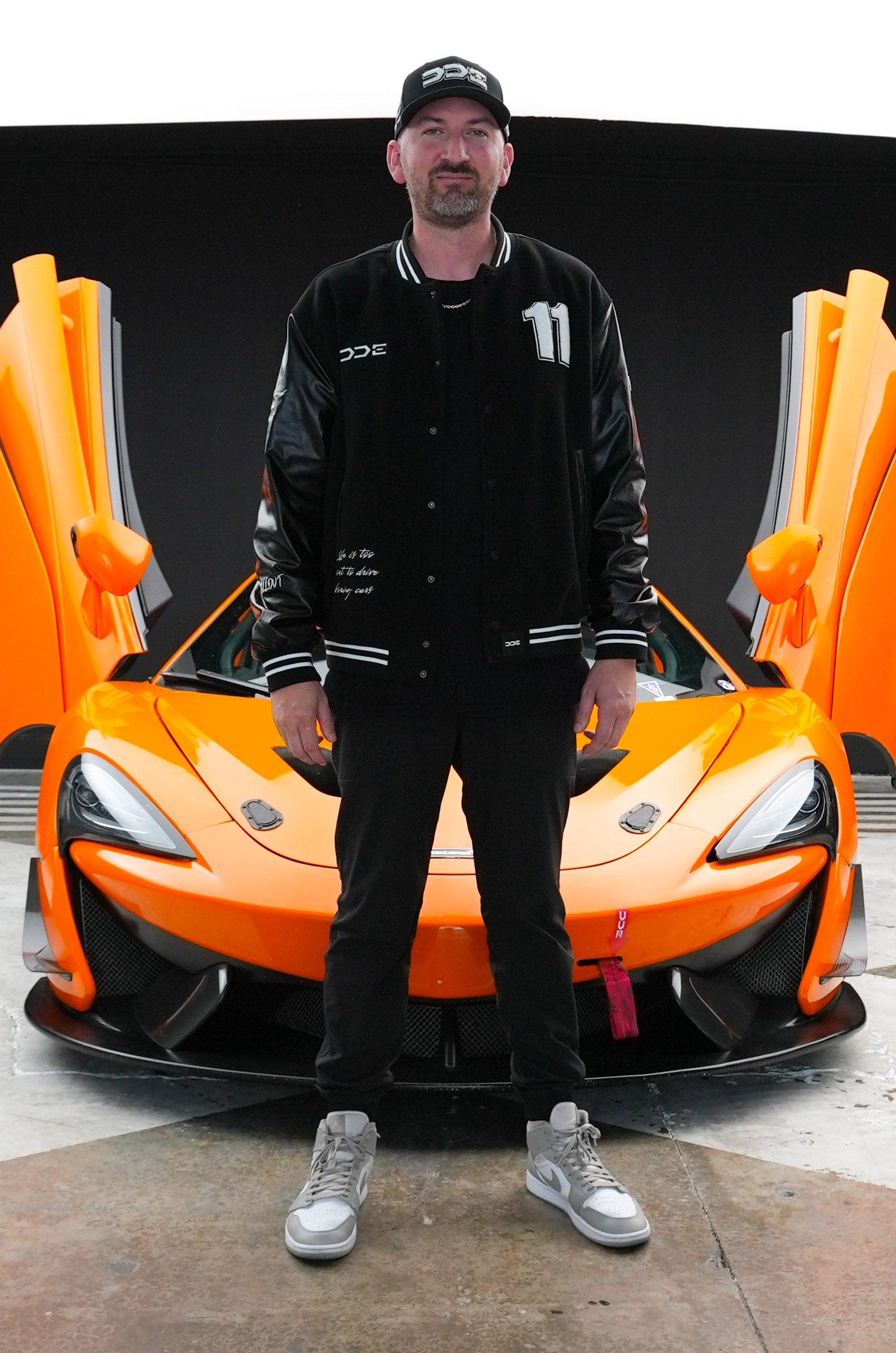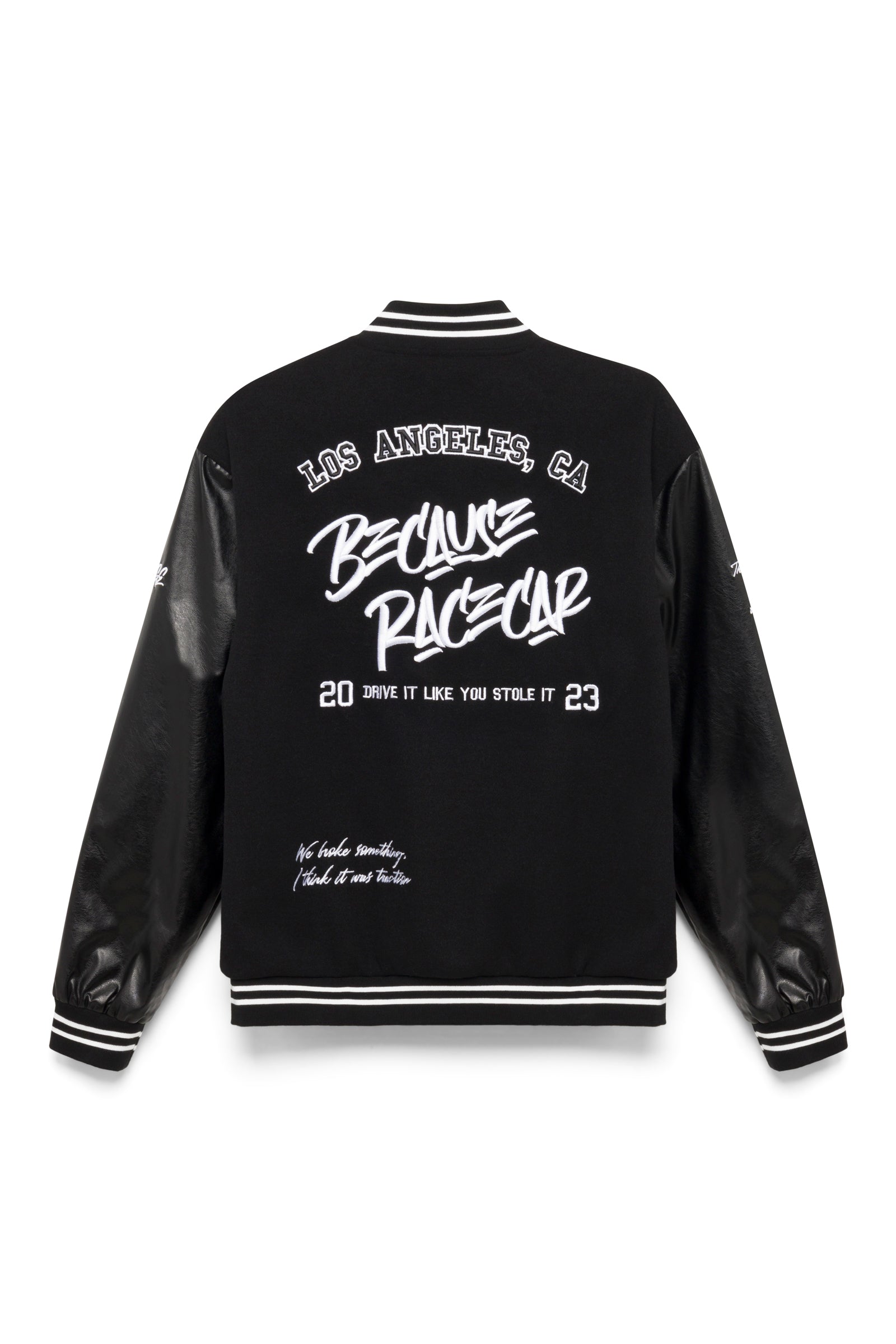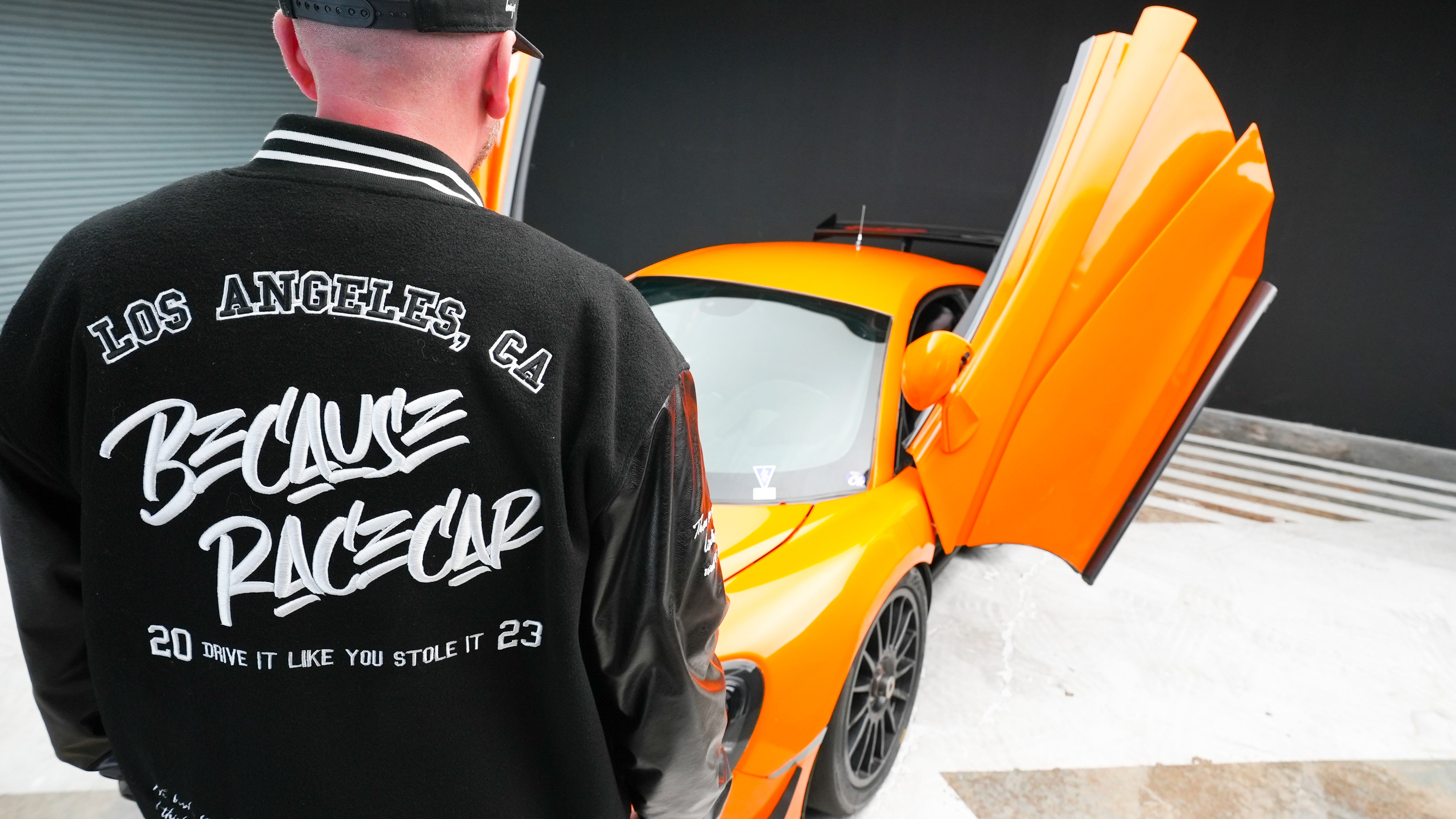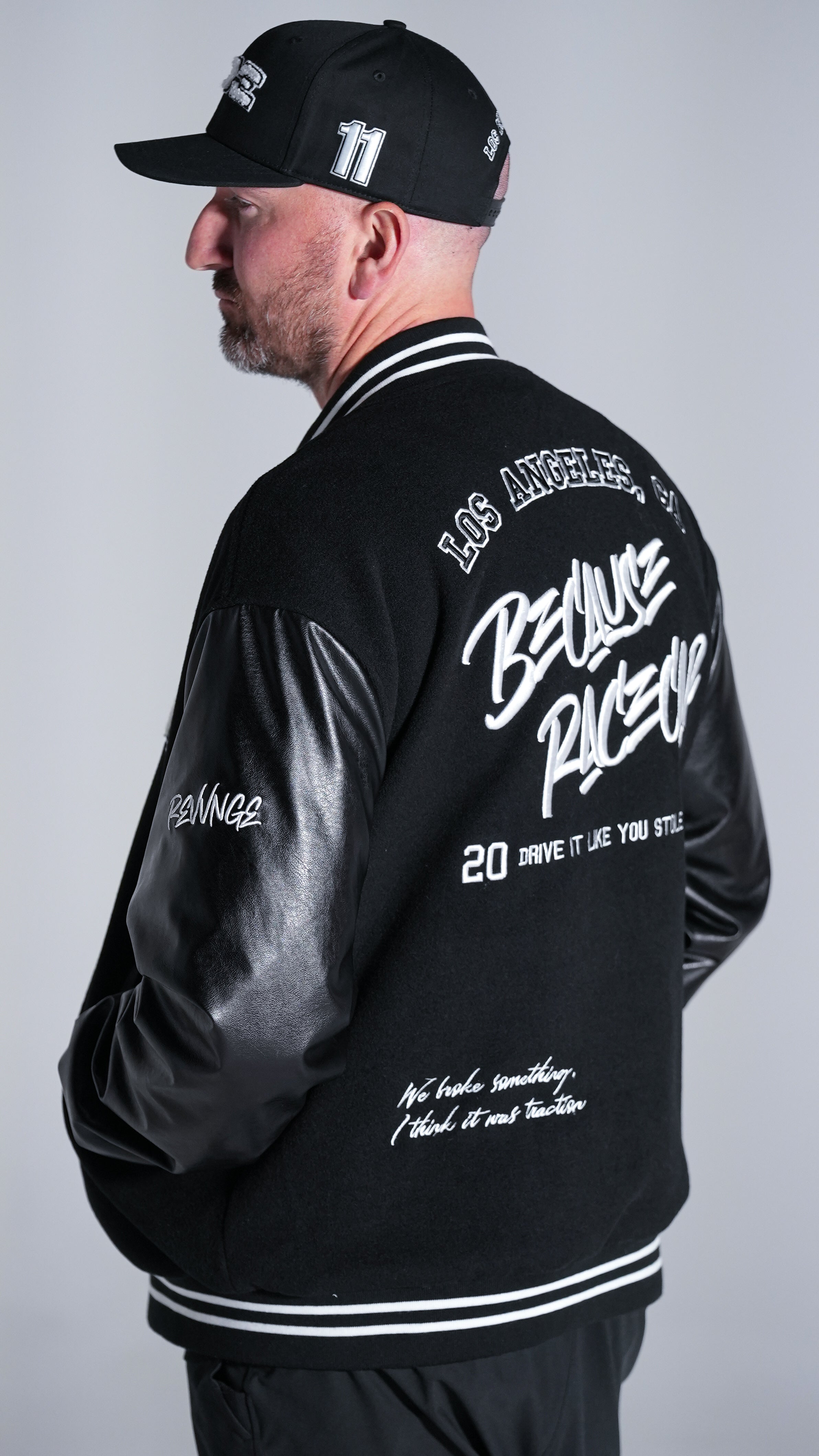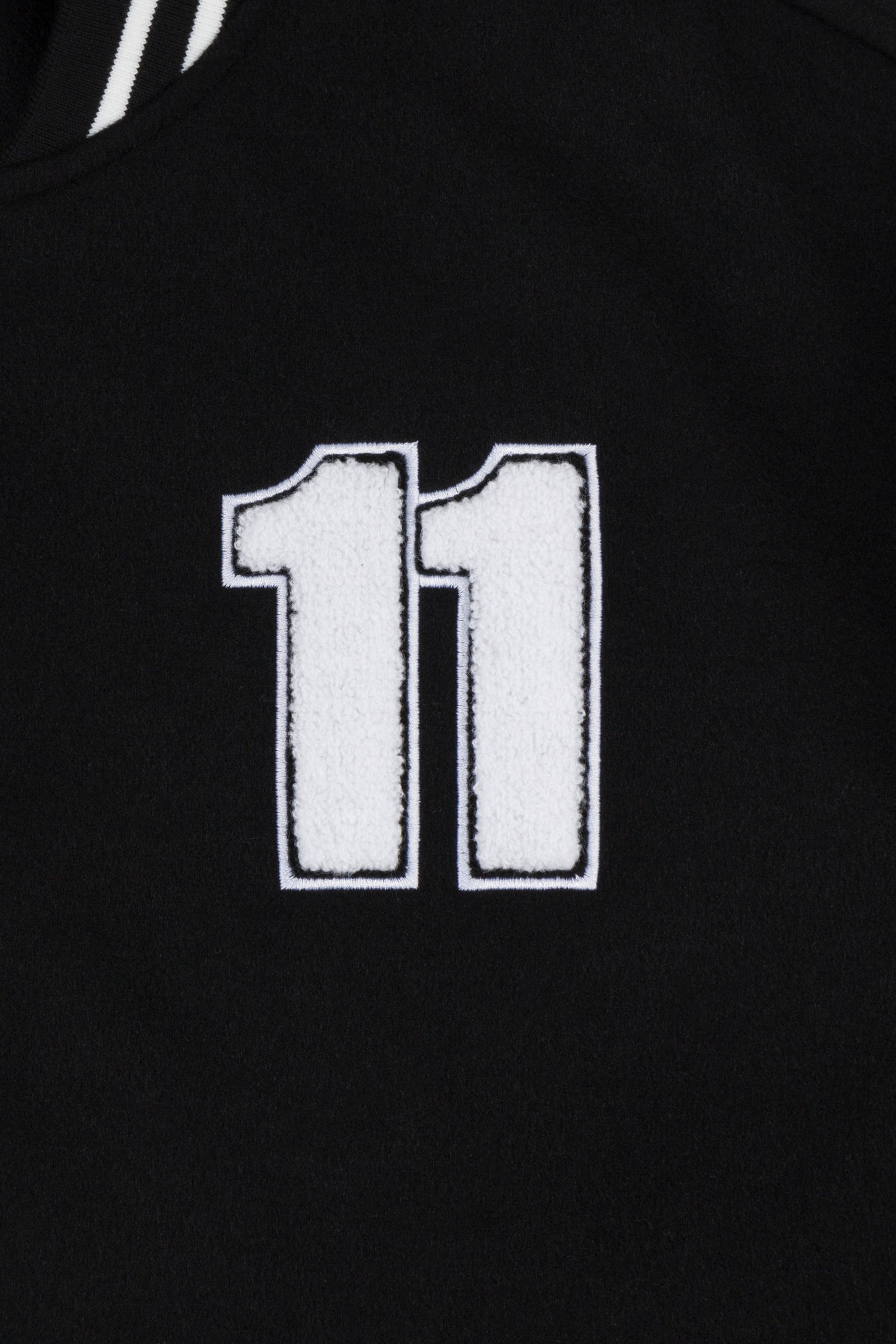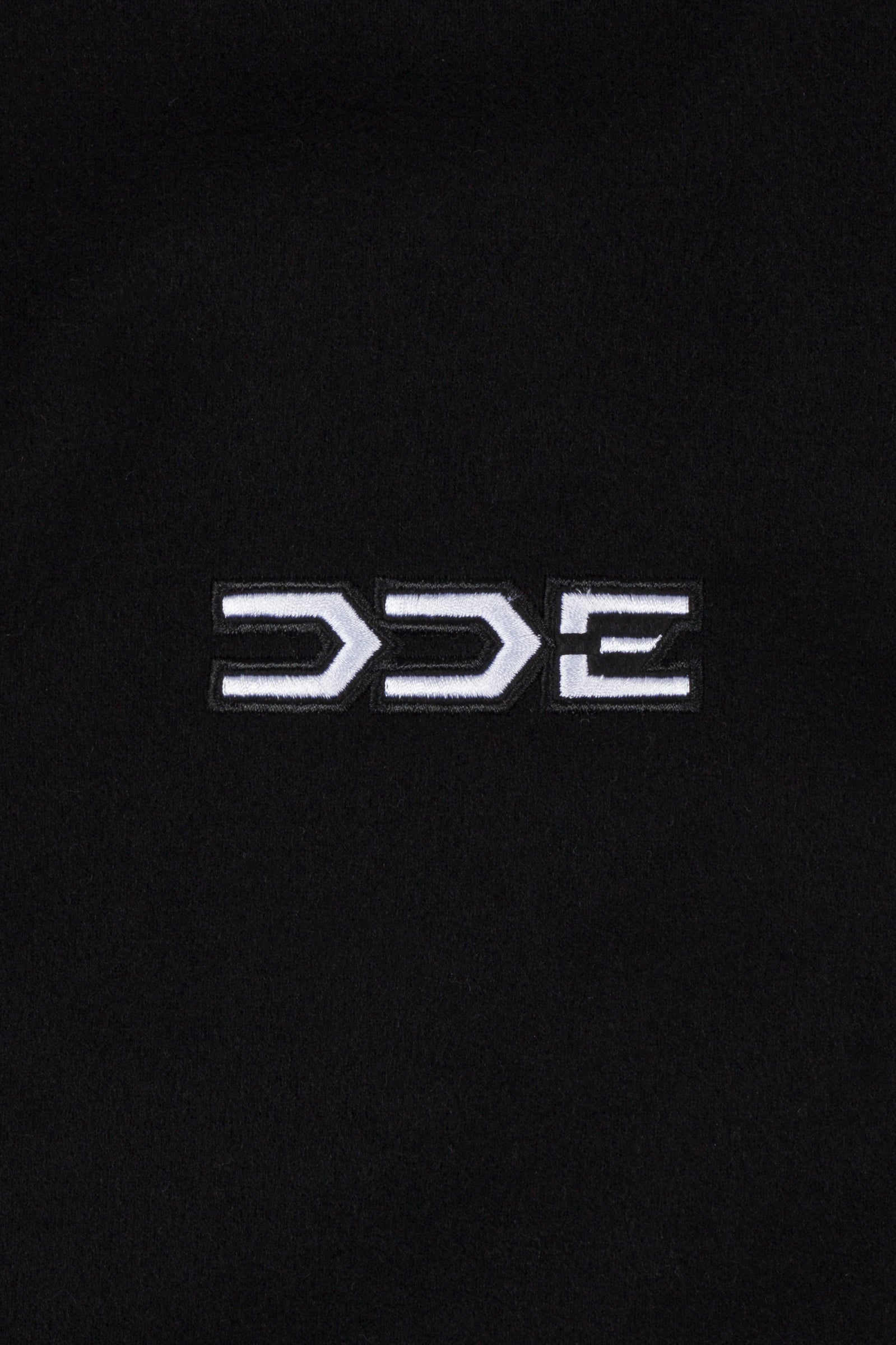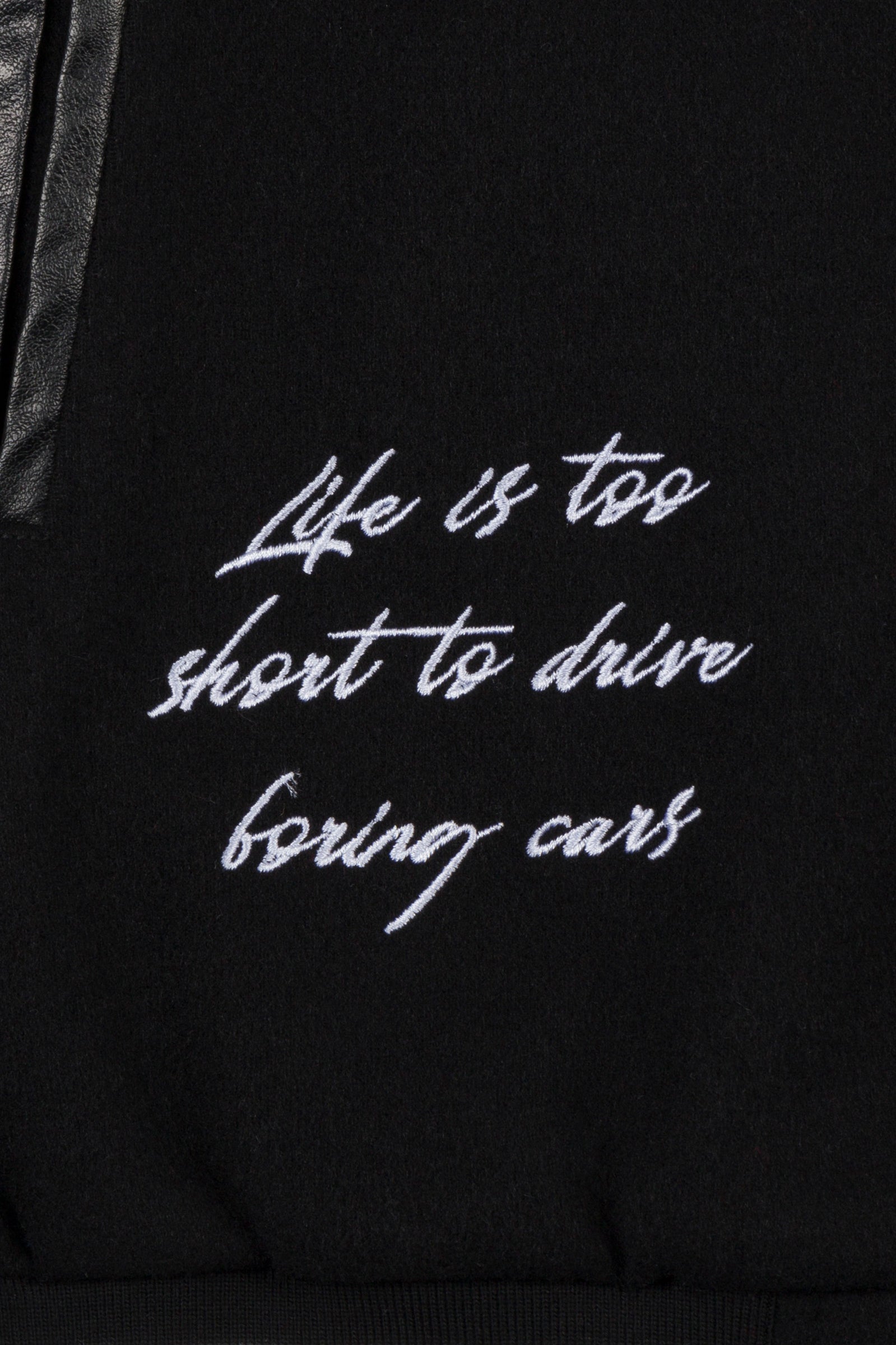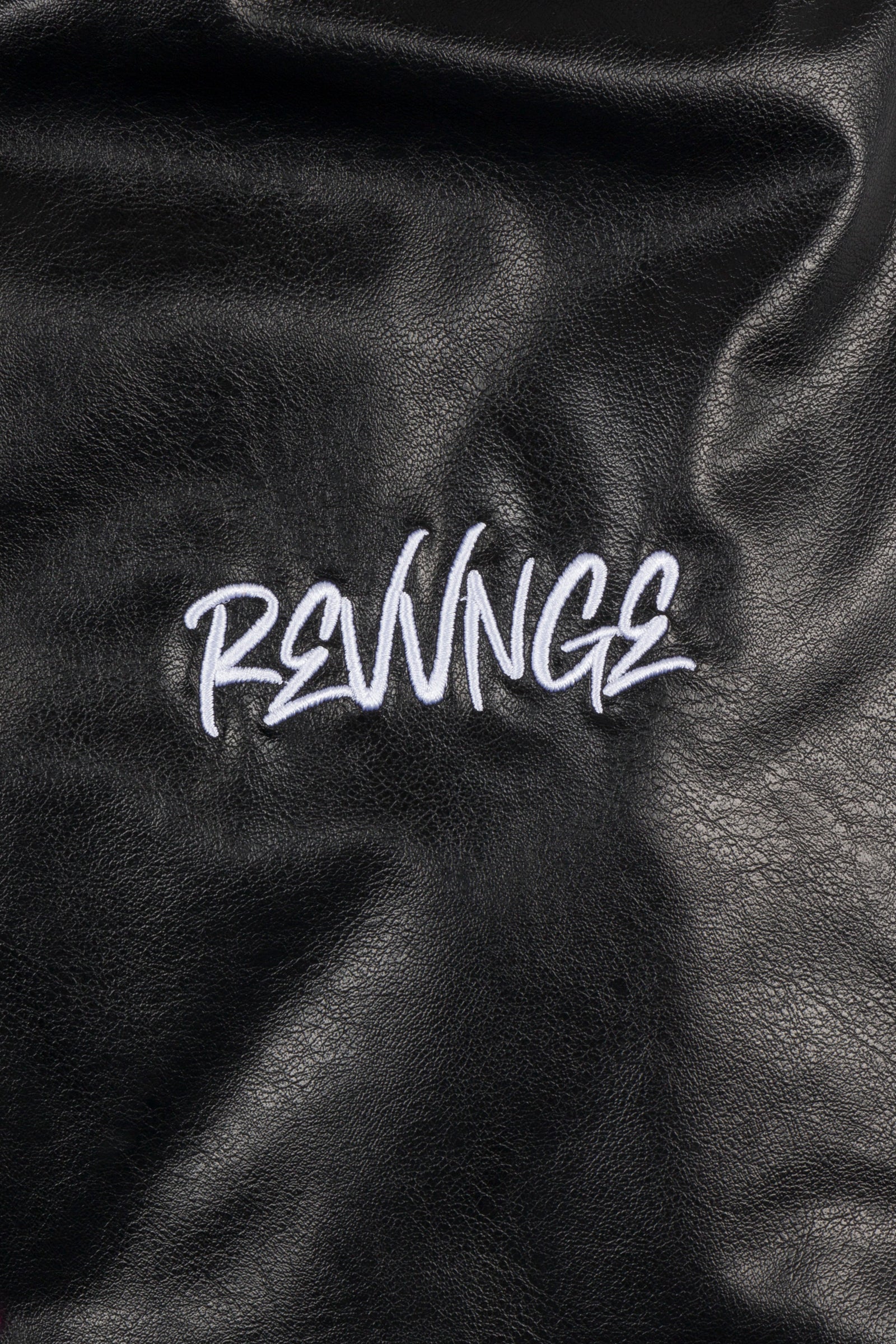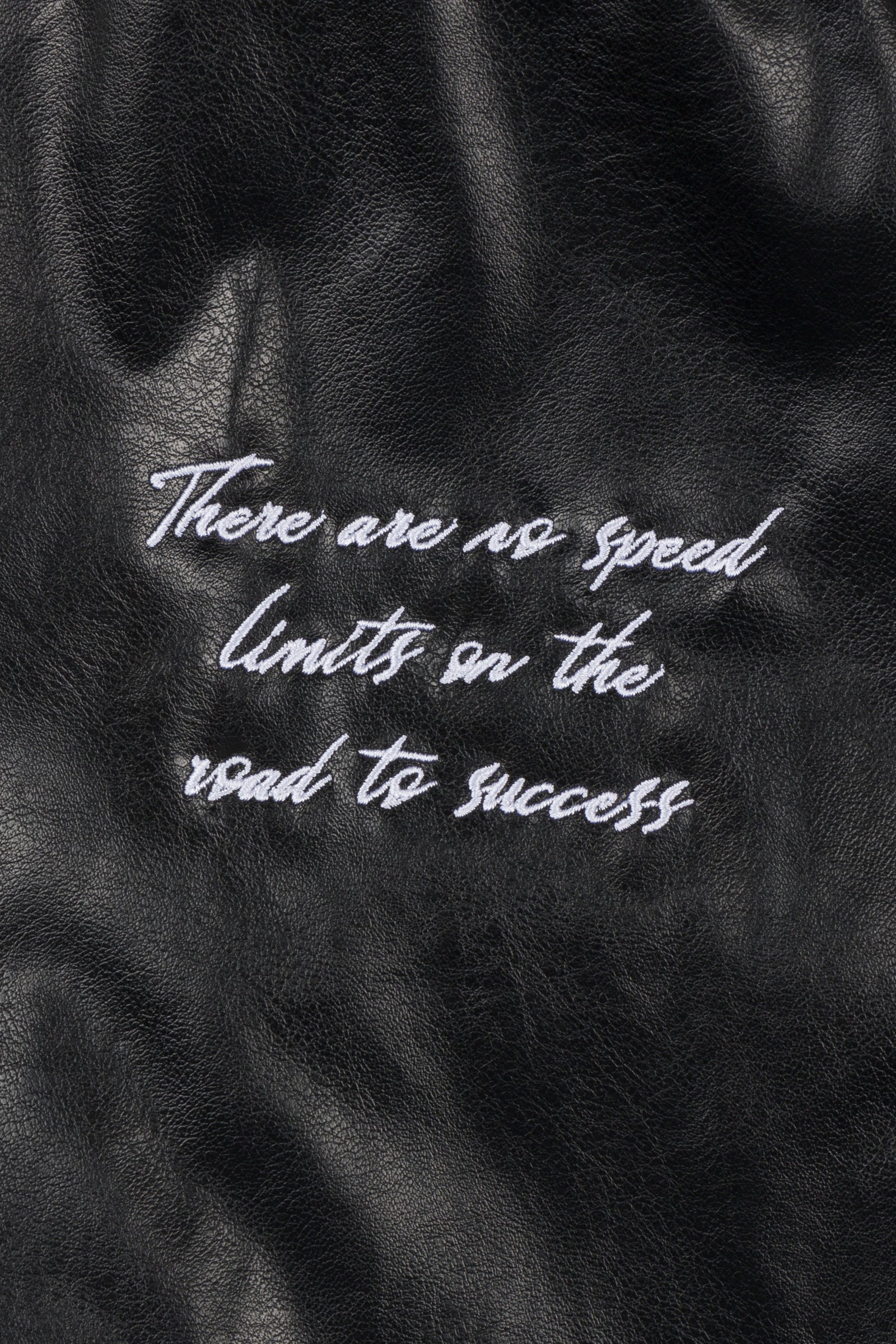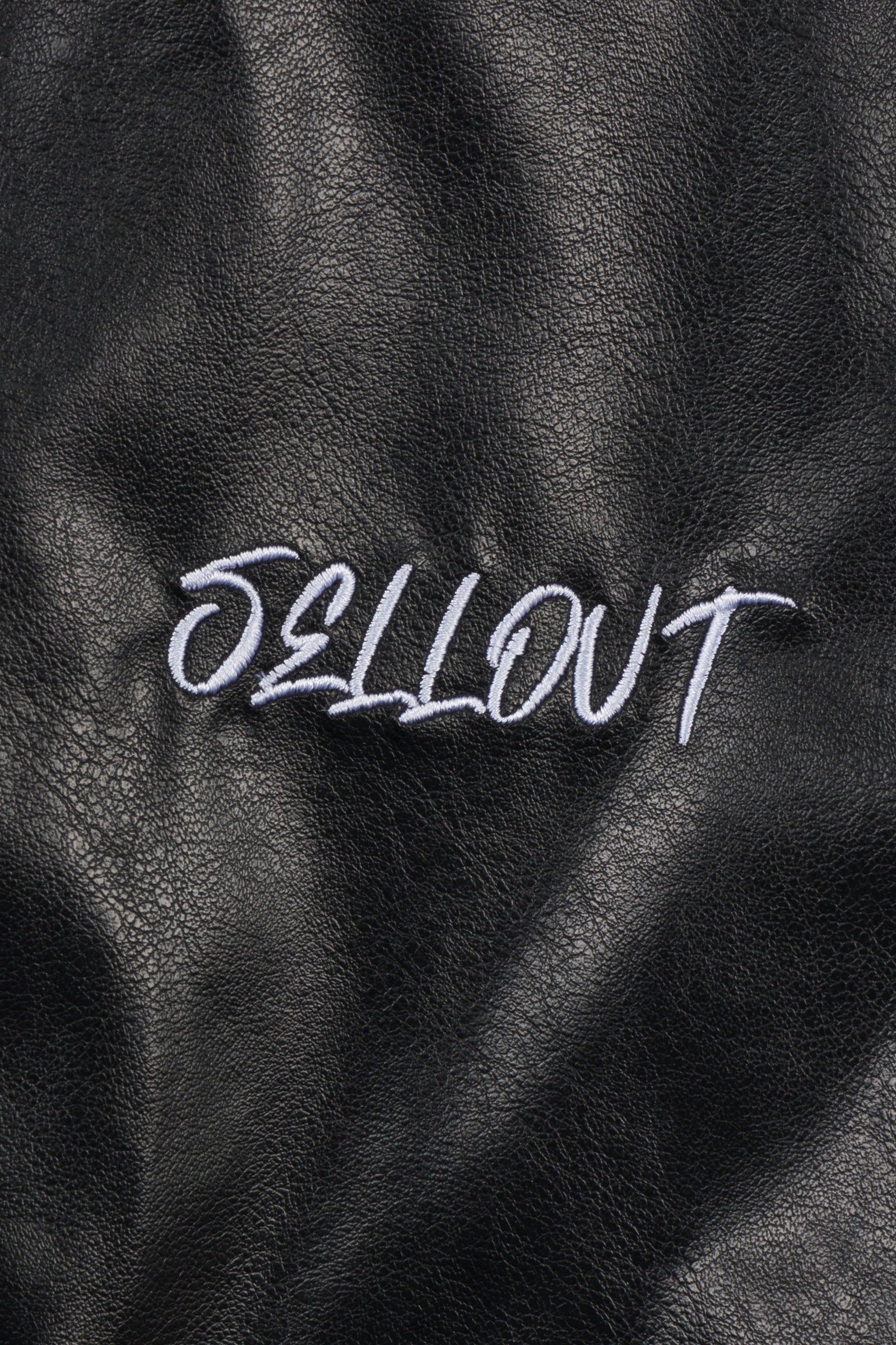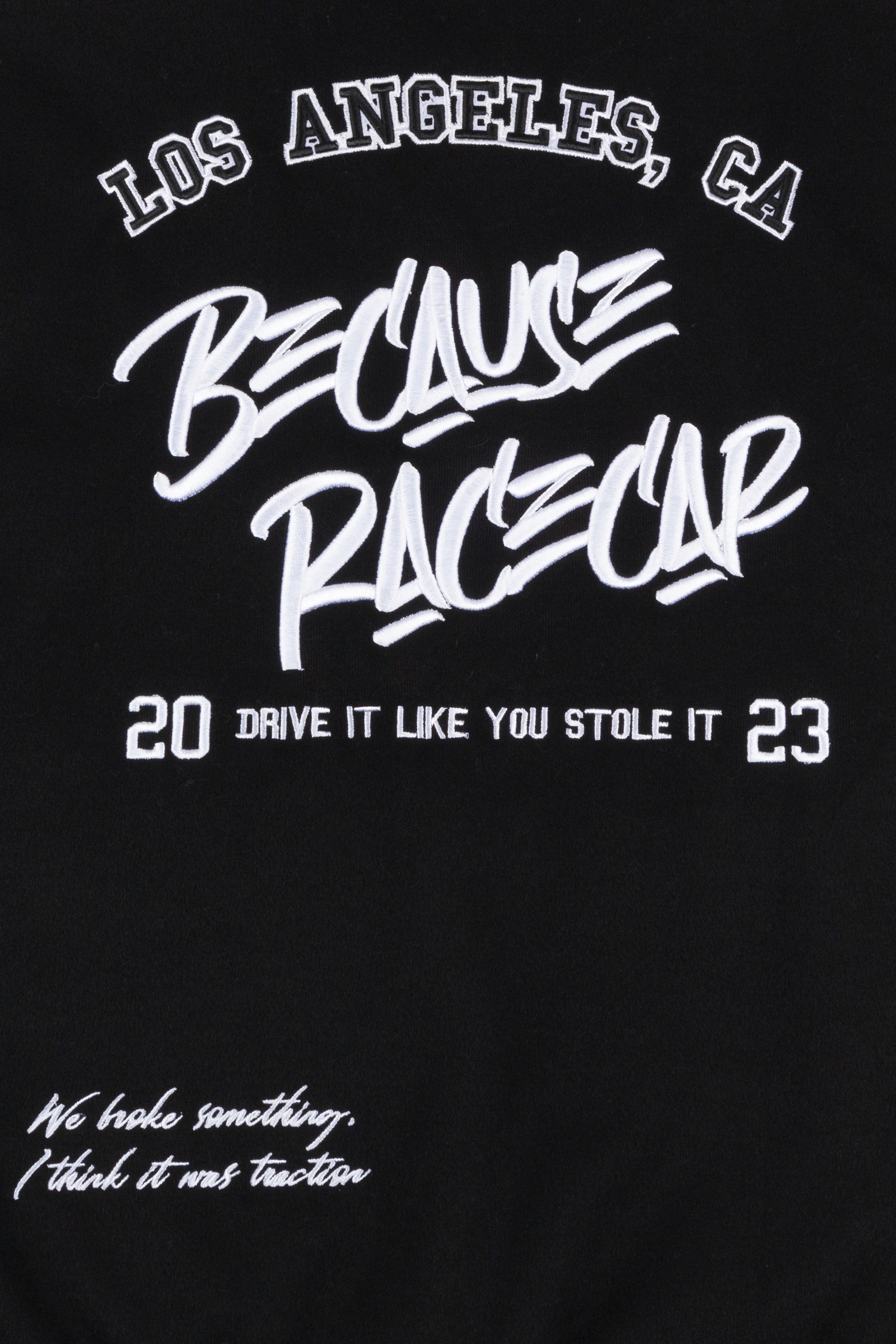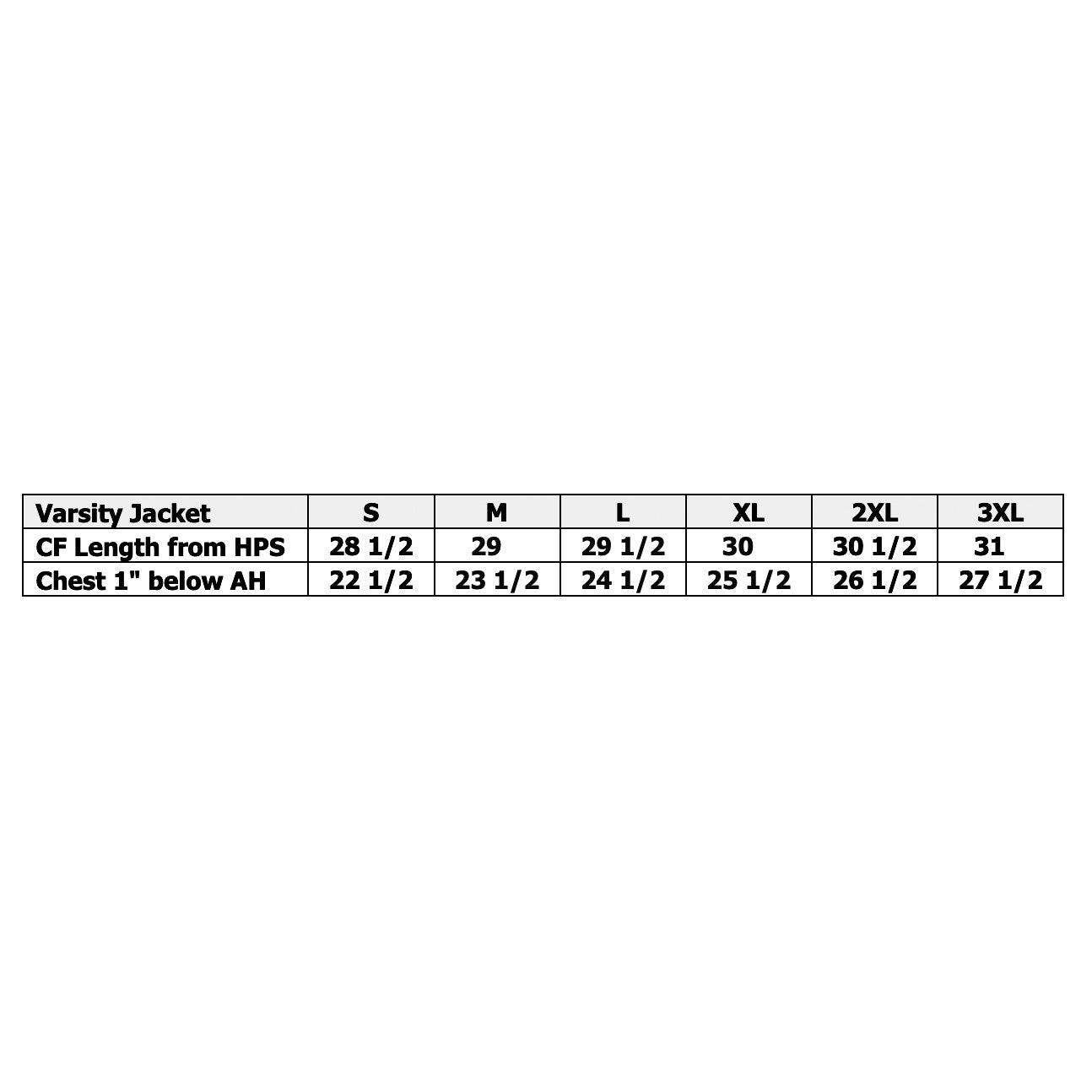 DDE VARSITY JACKET
---
Elevate your wardrobe with the DDE Black Varsity Jacket, a true testament to your passion for cars and a fusion of classic design with cutting-edge technology. This jacket boasts a combination of luxurious faux leather, felt body, and intricate embroidery, making it a must-have for any automotive enthusiast.
Timeless Design, Modern Innovation: The jacket features faux leather sleeves, a felt body, and striped rib collar, cuffs, and banded bottom, offering a harmonious blend of classic and contemporary style. It's a versatile piece that stands out in any setting.
Chenille and Embroidered Logos: The chenille logo on the left chest and embroidered DDE logo on the right chest add a touch of sophistication to this jacket, reflecting your dedication to the automotive world. These details are a tribute to the craftsmanship and attention to detail that define the DDE brand.
Intricate Sleeve and Back Embroideries: The sleeve embroidered logos and the full embroidery on the back of the jacket create a dynamic canvas that tells a story of speed, precision, and passion. These meticulously crafted details make this jacket a true work of art.
NFC Technology for Exclusive Content: Embedded with an NFC chip, this jacket offers an interactive experience that goes beyond fashion. By tapping your smartphone to the chip, you gain instant access to exclusive content, behind-the-scenes footage, special offers, and a curated experience tailored for true car enthusiasts.
Comfortable and Functional: Crafted with high-quality materials, this jacket ensures both style and comfort. The faux leather and felt body provide a luxurious feel, while the ribbed cuffs and collar keep you snug. It's a statement piece that's perfect for car meets, events, or casual outings.
 Sizing: Damon is 6' 220 pounds and wears a XL. Additional Specs in photo gallery
Allow 3 weeks for your order to fulfill